progressive coaching.
FOR YOUR LIFE.
Ready to succeed in your business?Launching a new business?

Contact me today...

Is it time to move your business to the next level?
Do you have the Entrepreneurial Spirit?
Have you had that winning business idea in your mind, and just can't get moving on it?
Maybe you have started the ball rolling and are not having the success you expected?

Most entrepreneurs are exceedingly good at the skill that spurred them to start the business in the first place, but lack the basic business skills to get things rolling quickly.

Jenn has worked with many entrepreneurs to get their business off the ground on the right foot. Finding financing, grants, and business support is paramount to success. 1 in 10 businesses do not survive their first year. Jenn can engage you in successful business practices to help ensure your success!

---

Learn about your strengths!

Whether it's your personal strengths or your entrepreneurial strengths we will review what your strengths are and how you use them to your advantage. We will work through strategies to make your strengths work for you!

---

Personal Coaching

Regardless of the topic, coaching can help you find your path. With a variety of tools including personality assessments, strength assessments and Energy Leadership Index, Jenn can easily guide you to achieve your goals!

Sometimes it's just about having a neutral third party to help you see an honest picture of things. Sometimes, it's about just having someone to listen. A lot of times people are looking for advice and guidance.

Coaching is about helping you find your path. It's about clearly identifying your needs and goals, and finding a clear path to success.

---

Using the Core Energy Coaching



TM

Process

, my style is tailored to your needs, and my approach is very open and honest. The benefit of being trained as a Core Energy Coach is that I have the tools to help you break through limiting thoughts and emotional responses and replace them with supportive empowering beliefs that lead to powerful and consistent action.

Our introductory call will be a 'get to know you' session for both of us. For coaching to work, it needs to be a comfortable experience, with trust and clear communication.

A good coach won't tell you how to solve a problem or concern. A good coach will help you find the right solution that suits you and your situation.

Through our coaching you will:

Identify desired goals, and work to break through any blocks to achieving those goals.
Identify how past experiences have formed beliefs that could be holding you back.
Create success, however you measure it, in a very short period of time.
Recognize that the challenges you face are often symptoms of another underlying cause.
Addresses the root cause(s) instead of just putting a band-aid on the symptoms to make them tolerable

Contact Jenn today for your free session

905.960.8942
​jenn@jenndenniscoaching.com

Fibromyalgia coach

Depression amongst chronic pain and illness sufferers is significantly higher than amongst healthy people. While coaching is not a solution for depression, it is a prevention.

By engaging a life coach, you will develop a plan to stay engaged with life, deal with the issues that come with chronic illness and find support solutions that suit you and your lifestyle.

I was diagnosed with Fibromyalgia officially in March of 2016. The cycle of grieving is real and it's hard to get through alone. My coach is invaluable to me.

Having a coach that can directly relate to what you are going through is important. We will work directly together to discover how you can life an engaging life that brings you joy.

Discover how you can navigate the "new normal" today.



---

Is Coaching Right For You?

Is your goal eluding you?

Are you not sure how to move forward?

Do you feel stuck, unhappy or confused?
Are you ready to make the change that will propel you to success?

---

Coaching is a process that engages you in discovery, it's not a bandaid solution. I offer a number of options for coaching from individual sessions, monthly coaching packages to couples monthly coaching packages. Each package includes regular weekly telephone sessions, text and email support, and thoughtful assignments.

---

---

What goals do you have?

Financial Success
Comfortable Retirement
Run a Successful Business
Create Happiness in your Life
Choosing a New Path
Create Happy Relationships
Managing Emotions
and many many more!

---

---
Powered by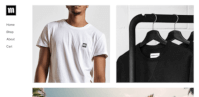 Create your own unique website with customizable templates.