Personal Core Values
Every person has different core values. They are formed by past experiences, current circumstances, and i believe in part by our needs.
Maslow (1943) stated that people are motivated to achieve certain needs. When one need is fulfilled a person seeks to

fulfil

the next one, and so on.
1. Biological and Physiological needs - air, food, drink, shelter, warmth, sex, sleep.
2. Safety needs - protection from elements, security, order, law, stability, freedom from fear.
3. Love and belongingness needs - friendship, intimacy, affection and love, - from work group, family, friends, romantic relationships.
4. Esteem needs - achievement, mastery, independence, status, dominance, prestige, self-respect, respect from others.
5. Self-Actualization needs - realizing personal potential, self-fulfillment, seeking personal growth and peak experiences.
It makes sense that the things that are currently most important to us would be related to our core needs as well. I believe that our core values change and grow as we change and grow.
A great exercise for this moment in time, review the list. Narrow it down to your top 5 values.
A-E
,
F-O
,
P-Z
Return to the top of the page
Abundance,
Acceptance, Accessibility, Accomplishment, Accuracy, Achievement, Acknowledgment, Activeness, Adaptability, Adoration, Adroitness, Adventure, Affection, Affluence, Aggressiveness, Agility, Alertness, Altruism, Ambition, Amusement, Anticipation, Appreciation, Approachability, Articulateness, Assertiveness, Assurance, Attentiveness, Attractiveness, Audacity, Availability, Awareness, Awe
Balance, Beauty, Being the best, Belonging, Benevolence, Bliss, Boldness, Bravery, Brilliance, Buoyancy
Calmness, Camaraderie, Candor, Capability, Care, Carefulness, Celebrity, Certainty, Challenge, Charity, Charm, Chastity, Cheerfulness, Clarity, Cleanliness, Clear-mindedness, Cleverness, Closeness, Comfort, Commitment, Compassion, Completion, Composure, Concentration, Confidence, Conformity, Congruency, Connection, Consciousness, Consistency, Contentment, Continuity, Contribution, Control, Conviction, Conviviality, Coolness, Cooperation, Cordiality, Correctness, Courage, Courtesy, Craftiness, Creativity, Credibility, Cunning, Curiosity
Daring, Decisiveness, Decorum, Deference, Delight, Dependability, Depth, Desire, Determination, Devotion, Devoutness, Dexterity, Dignity, Diligence, Direction, Directness, Discipline, Discovery, Discretion, Diversity, Dominance, Dreaming, Drive, Duty, Dynamism
Eagerness, Economy, Ecstasy, Education, Effectiveness, Efficiency, Elation, Elegance, Empathy, Encouragement, Endurance, Energy, Enjoyment, Entertainment, Enthusiasm, Excellence, Excitement, Exhilaration, Expectancy, Expediency, Experience, Expertise, Exploration, Expressiveness, Extravagance, Extroversion, Exuberance
Return to the top of the page
Fairness, Faith, Fame, Family, Fascination, Fashion, Fearlessness, Ferocity, Fidelity, Fierceness, Financial
independence, Firmness, Fitness, Flexibility, Flow, Fluency, Focus, Fortitude, Frankness, Freedom, Friendliness, Frugality, Fun
Gallantry, Generosity, Gentility, Giving, Grace, Gratitude, Gregariousness, Growth, Guidance
Happiness, Harmony, Health, Heart, Helpfulness, Heroism, Holiness, Honesty, Honor, Hopefulness, Hospitality, Humility, Humor, Hygiene
Imagination, Impact, Impartiality, Independence, Industry, Ingenuity, Inquisitiveness, Insightfulness, Inspiration, Integrity, Intelligence, Intensity, Intimacy, Intrepidness, Introversion, Intuition, Intuitiveness, Inventiveness, Investing
Joy, Judiciousness, Justice
Keenness, Kindness, Knowledge
Leadership, Learning, Liberation, Liberty, Liveliness, Logic, Longevity, Love, Loyalty
Majesty, Making a difference, Mastery, Maturity, Meekness, Mellowness, Meticulousness, Mindfulness, Modesty, Motivation, Mysteriousness
Neatness, Nerve
Obedience, Open-mindedness, Openness, Optimism, Order, Organization, Originality, Outlandishness, Outrageousness
Return to the top of the page
Passion, Peace, Perceptiveness, Perfection, Perkiness, Perseverance, Persistence, Persuasiveness, Philanthropy, Piety, Playfulness, Pleasantness, Pleasure, Poise, Polish, Popularity, Potency, Power, Practicality, Pragmatism, Precision, Preparedness, Presence, Privacy, Proactivity, Professionalism, Prosperity, Prudence, Punctuality, Purity
Realism, Reason, Reasonableness, Recognition, Recreation, Refinement, Reflection, Relaxation, Reliability, Religiousness, Resilience, Resolution, Resolve, Resourcefulness, Respect, Rest, Restraint, Reverence, Richness, Rigor
Sacredness, Sacrifice, Sagacity, Saintliness, Sanguinity, Satisfaction, Security, Self-control, Selflessness, Self-reliance, Sensitivity, Sensuality, Serenity, Service, Sexuality, Sharing, Shrewdness, Significance, Silence, Silliness, Simplicity, Sincerity, Skilfulness, Solidarity, Solitude, Soundness, Speed, Spirit, Spirituality, Spontaneity, Spunk, Stability, Stealth, Stillness, Strength, Structure, Success, Support, Supremacy, Surprise, Sympathy, Synergy
Teamwork, Temperance, Thankfulness, Thoroughness, Thoughtfulness, Thrift, Tidiness, Timeliness, Traditionalism, Tranquility, Transcendence, Trust, Trustworthiness, Truth
Understanding, Unflappability, Uniqueness, Unity, Usefulness, Utility
Valor, Variety, Victory, Vigor, Virtue, Vision, Vitality, Vivacity
Warmth, Watchfulness, Wealth, Wilfulness, Willingness, Winning, Wisdom, Wittiness, Wonder
Youthfulness
Zeal
Powered by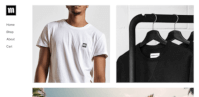 Create your own unique website with customizable templates.