there is hope.

Coaching for Fibromyalgia

Depression amongst chronic pain and illness sufferers is significantly higher than amongst healthy people. While coaching is not a solution for depression, it is a prevention.

By engaging a life coach, you will develop a plan to stay engaged with life, deal with the issues that come with chronic illness and find support solutions that suit you and your lifestyle.

I was diagnosed with Fibromyalgia officially in March of 2016. The cycle of grieving is real and it's hard to get through alone. My coach is invaluable to me.

Having a coach that can directly relate to what you are going through is important. We will work directly together to discover how you can life an engaging life that brings you joy.


---
stop the cycle
---
Is coaching right for you?

What is coaching? That is a common question I hear. Coaching will bring you clarity, provide you with feedback, vision and goals.

Clients have said: "coaching helps get me unstuck", "helps me see other ways", helps me connect to my personal power", "helped me regain my confidence". Others have experienced contentment, direction, focus, and a release of old stories that were getting in the way. Progressive Coaching highlights your own personal balance between who you are BEING in the world and what you are DOING.
Could your life use a coach? The best way to know if coaching is right for you is to try it. Have a sample session with a coach or multiple coaches to determine what personality and communication style works for you. Coaching is better "felt" than described, and you will know if coaching and the coach are right for you.
I offer a free introductory session for just this purpose. Contact me to get started.



its time to take your life back!

905.960.8942
jenn@jenndenniscoaching.com

---
Powered by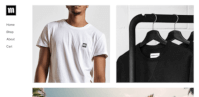 Create your own unique website with customizable templates.